Table Rock 27k- Gutting it out
I haven't puked during or after a race since my Junior year in high school which was well over a decade ago but I about broke that streak at the Table Rock 27k this past weekend. I am still not exactly sure if it was something I had eaten the night before or if I was starting to come down with something but at 4 miles into a 17 mile race it hit me and it hit me hard.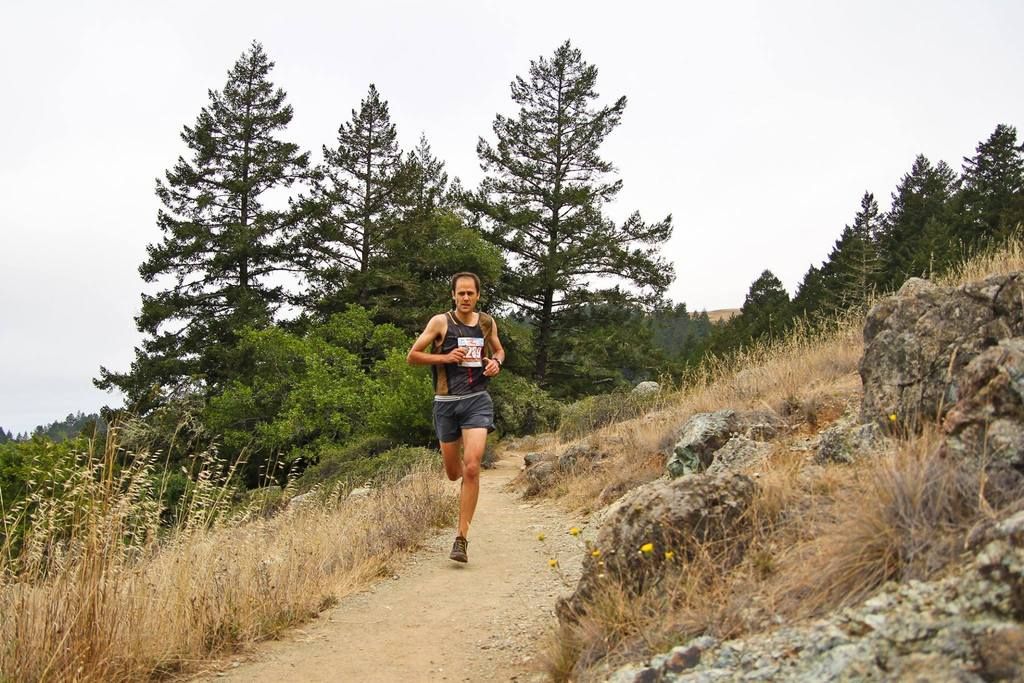 About 6 weeks after my last race I took about a week off from running and backed off on my training as I was having a couple smaller nagging injuries and I knew I could take a bit of a break in my training. After a few weeks of lower volume I started building back up and was feeling very tired as June was the hottest June on record with the low of the mornings being around 76 degrees at 5 am and going quickly up to a high of high 90s low 100s for a few weeks.
Based on conditioning and energy levels I wouldn't have flown out to the San Francisco Bay to run the race but I needed the points to maintain my place in the MountainCup and I do enjoy seeing new areas of the country. Looking at the elevation graph I knew that if you paced the race correctly you could probably pick up places in the last third of the race as their is a good hill and steep descent to the finish. With that in mind I decided to try and take the first couple miles a bit easier as you gain two thousand feet of elevation in the first two miles of the race.
I felt fine going up the hill and purposefully hiked a couple sections to conserve energy and was sitting in about 5th place at about 3 miles into the race and wasn't far behind 3rd and 4th going down a long downhill section and was being patient. It was odd how quickly the race changed for me after that. I passed a couple hikers just after hearing my watch tick off the fourth mile and my stomach started to hurt, I think I only made it another quarter of a mile until I started dry heaving. There were a number of hikers on that section of trail and I must have been a sight as I was trying to keep running and while my body was trying to puke.
With how I was feeling at mile 4 I might off thought about calling it as there was a half marathon of running left and a lot of time to just gut it out but I decided to slow my pace down just a tad and see if I couldn't persuade my insides to stay on the inside. From that point out in the race rather than hoping to pick off guys in the last third of the race it was a conservation battle. Right before mile 7 I was passed by 5th place and I went with him for 4 miles or so picking it up from a 6:30ish downhill pace to a 5:30ish downhill pace and was able to maintain that till the Dipsea trail which was the second hill (See Below). I more or less slogged out the second hill losing one more place before the last downhill where I was able to move again. I packed a PowerGel that I had planned on taking around mile 7 so that I would have a bit more in my the last few miles but after the stomach went South I didn't dare eat it as it had calmed down just enough so that I could finish the race.
After the race I didn't feel like I could poor enough water on my head and felt very hot even though it was probably only about 60 degrees out when the race finished. It was fun to run Mt. Tam and the trails and views of the ocean were on the epic side but it was definately a race that I was glad to see finished. You can't always plan on what you will have happen to you but you can plan on how you will react.